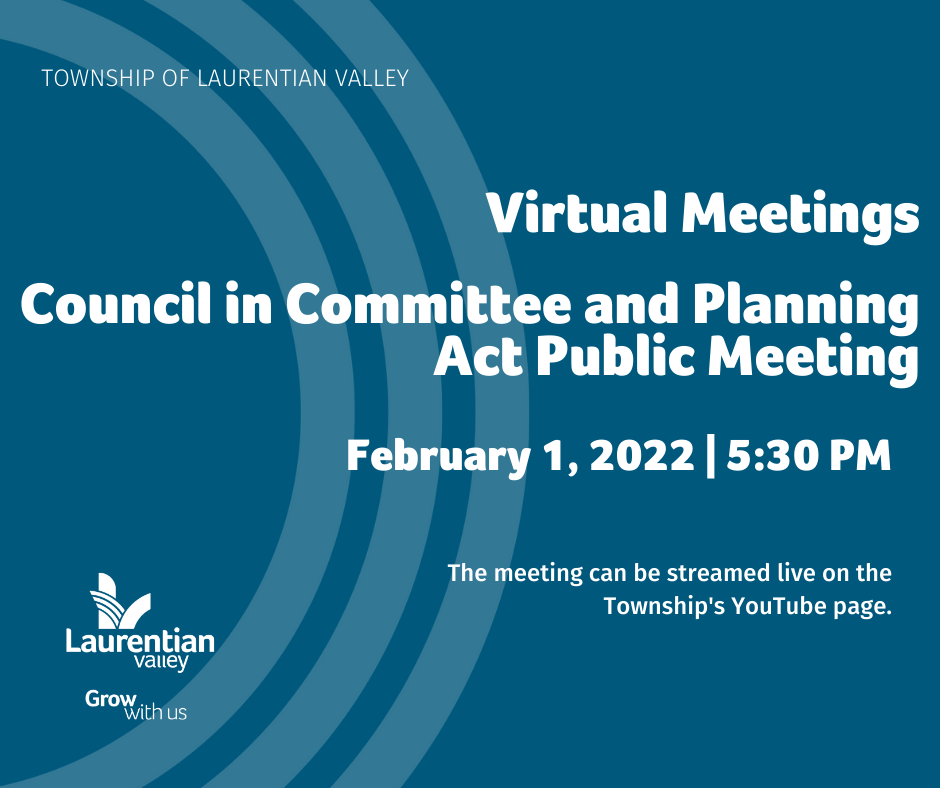 Posted on Wednesday, January 19, 2022 10:43 AM
Virtual Council in Committee and Planning Act Public Meeting – February 1, 2022
For immediate release: January 19, 2022
What: Virtual Council in Committee Meeting and Planning Act Public Meeting
Where: Online meeting via livestream
When: Tuesday, February 1, 2022 at 5:30 pm
---
The Township of Laurentian will be conducting a virtual Council in Committee and Planning Act Public Meeting on Tuesday, February 1, 2022 at 5:30pm. The meeting portion will be livestreamed to...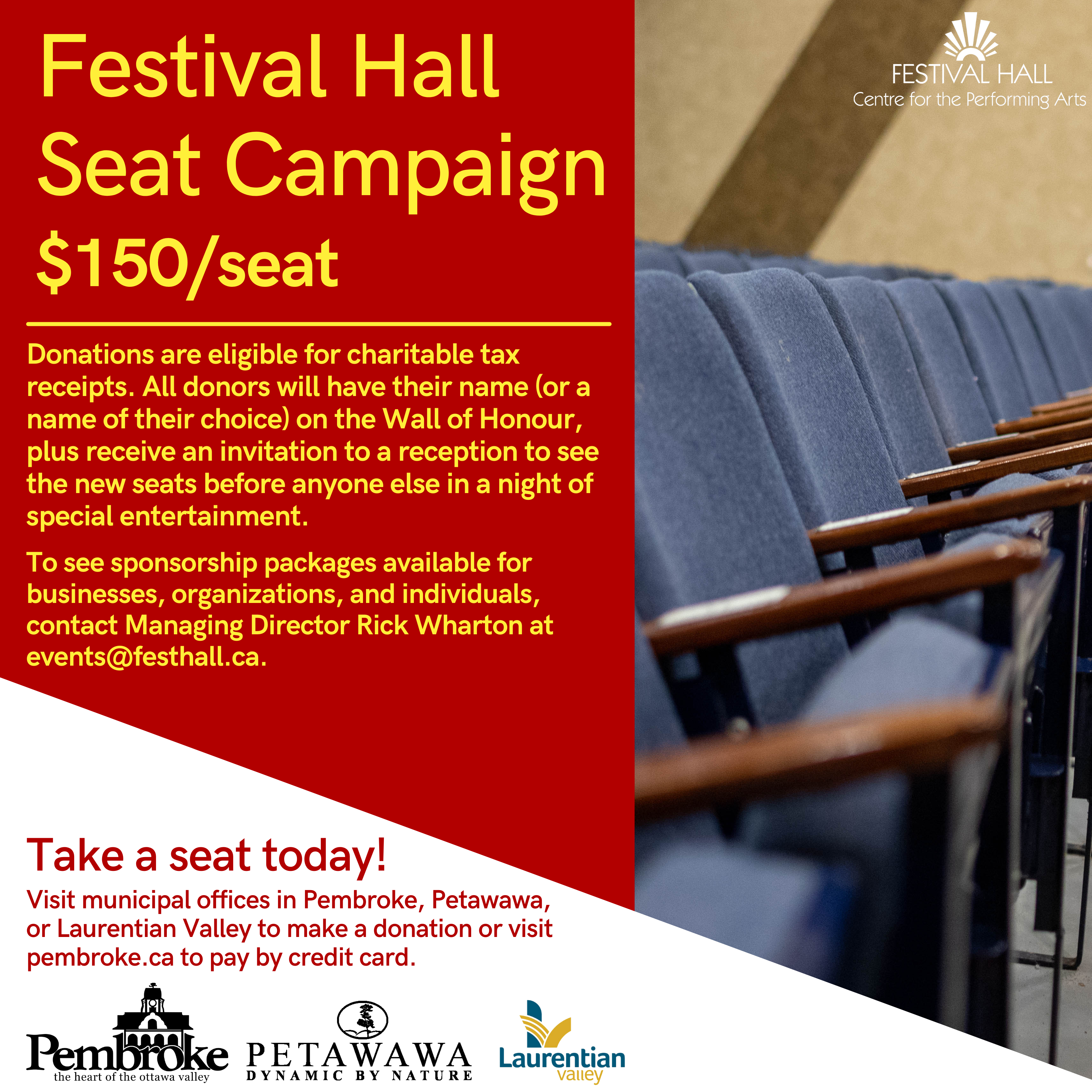 Posted on Thursday, December 02, 2021 01:32 PM
Festival Hall Seat Campaign Launches from Momentum of Federal Grant Funding
The City of Pembroke, Town of Petawawa, and Township of Laurentian Valley are excited to announce the launch of the Festival Hall Seat Campaign.
Together with strategic partner Eventure Entertainment, the three partnering municipalities will be renovating the interior of Festival Hall Centre for the Performing Arts. This project will be centred around the replacement of the theatre's seats, which have been in place for the...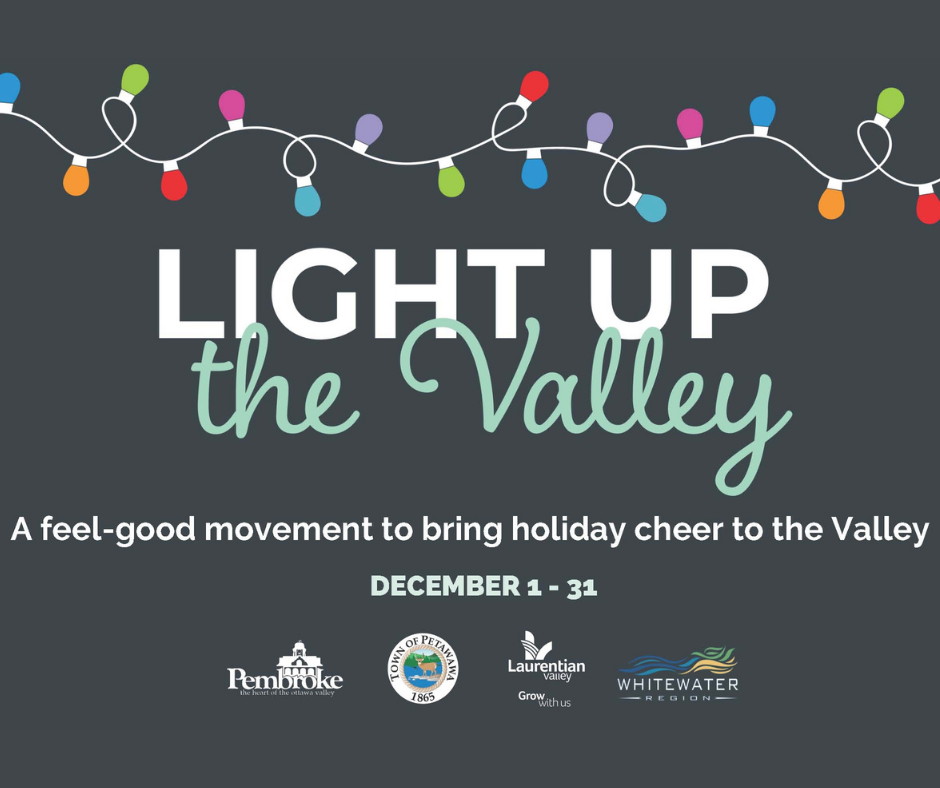 Posted on Thursday, November 25, 2021 01:59 PM
Township of Laurentian Valley: Once again, the Township of Laurentian Valley, The City of Pembroke, Town of Petawawa, and the Township of Whitewater Region are all coming together on a movement to 'Light Up The Valley.' This holiday season, residents and businesses are encouraged to decorate their homes, yards, and storefronts in seasonal charm to allow people to visit and take in the sights by foot or car. The event is intended as a feel-good movement to instil hope and happiness this holiday season.
Now...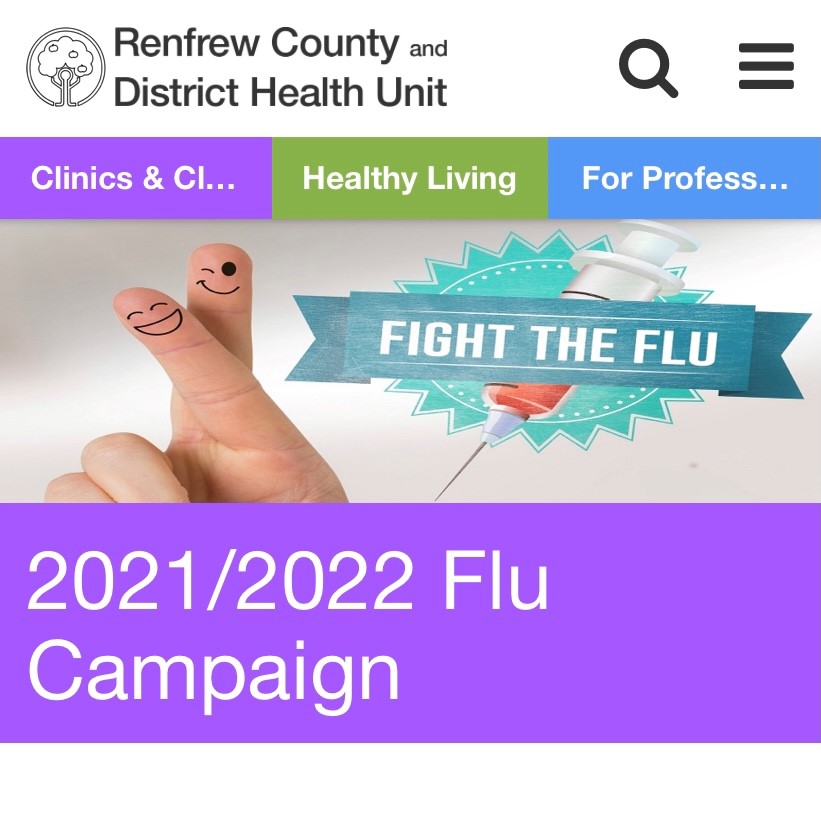 Posted on Tuesday, November 02, 2021 06:44 PM
Renfrew County and District Health Unit is currently partnering with our health care providers to offer flu clinics throughout our county.
If you have further questions regarding the flu shot, you can call RCDHU's immunization line at 613-732-3629 or 1-800-267-1097, ext. 509.
For the 2021/2022 flu campaign, the Ministry of Health is releasing flu vaccine in stages across the province and released flu vaccine to priority groups first; long-term care homes, hospitals and primary care.
Starting...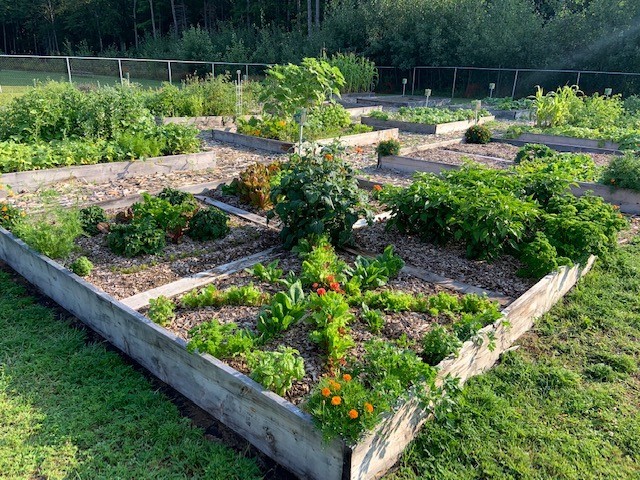 Posted on Saturday, October 23, 2021 09:03 PM
Laurentian Valley, ON - The Township of Laurentian Valley Community Garden's 1st season is coming to an end raising $395 for the St. Joseph's Foodbank. The Township would like to thank all the garden members who registered for plots in the 2021 gardening season. In 2020 the Province of Ontario has re-opened community gardens and declared them an "essential source of fresh food" for people, including those who are facing food insecurity, during the COVID-19 pandemic. Furthermore,...