The Township of Laurentian Valley staff consists of a knowledgeable and courteous team which is comprised of the following staff members.
Dean Sauriol
Chief Administrative Officer/Clerk
Sean Crozier
Treasurer/Deputy CAO
Mark Behm, C. Tech.
Public Works Manager
Lauree Armstrong, B.A. (Hons), MCIP, RPP
Planner, Economic Development Officer, CEMC
Brad Faught
Operations Supervisor
613-735-6291 ext. 204
Brett Miller
Chief Building Official, By-law Enforcement, Lottery Licensing, Drainage Inspector
Kim Peterson
Deputy Treasurer
Email Kim Peterson
Katie Tollis
Community Development Officer
Lori Dennis
Deputy Clerk
Tera Hehn
Accounts Payable/Payroll Clerk
Navada Sargent
Planning and Recreation Coordinator
Kendryck Trgovcevic
Public Works Administrative Assistant
Jennifer Humphries
Office Clerk
Tim Sutcliffe
Fire Chief
Organizational Chart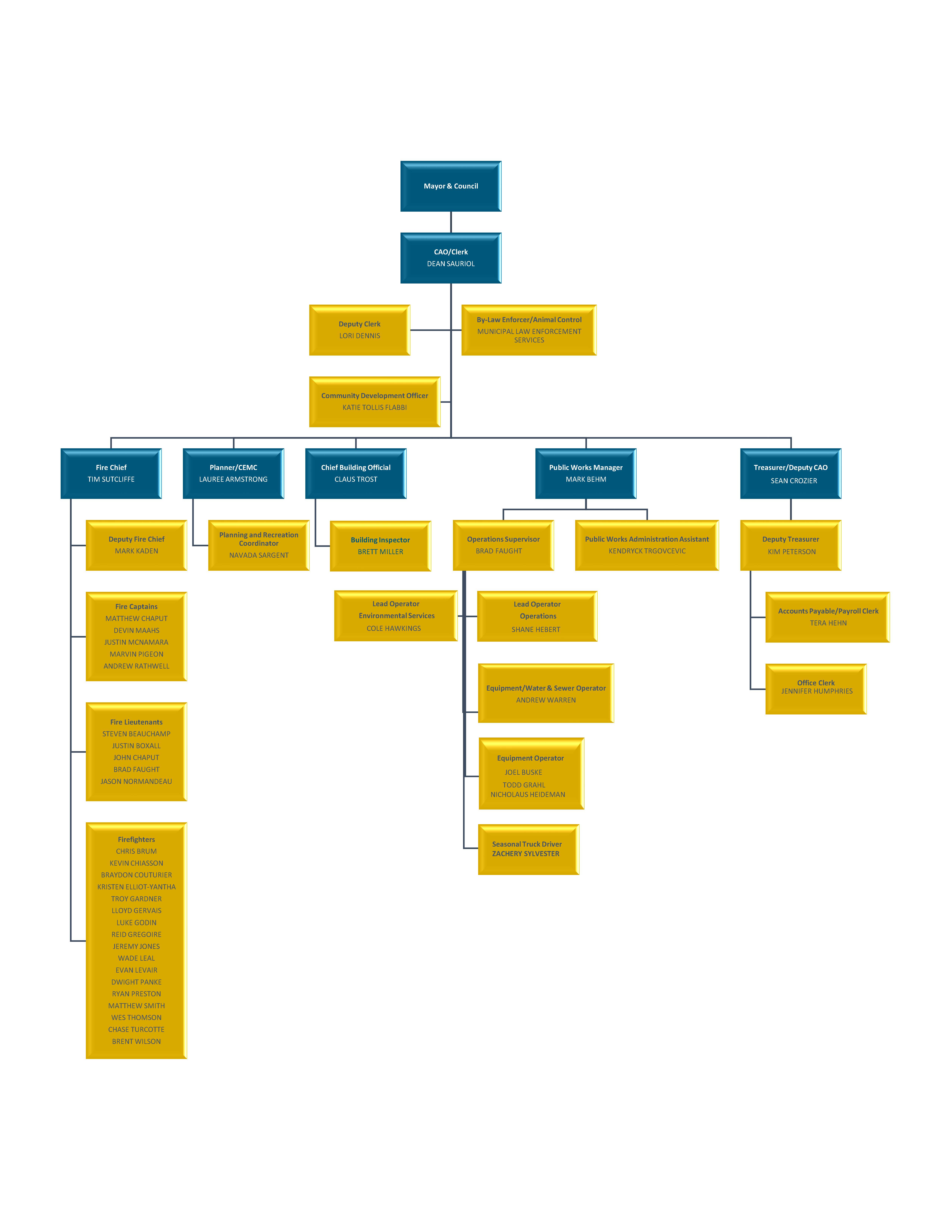 Where urban amenities meet outdoor rural fun.
LV is home to easy comfortable living.