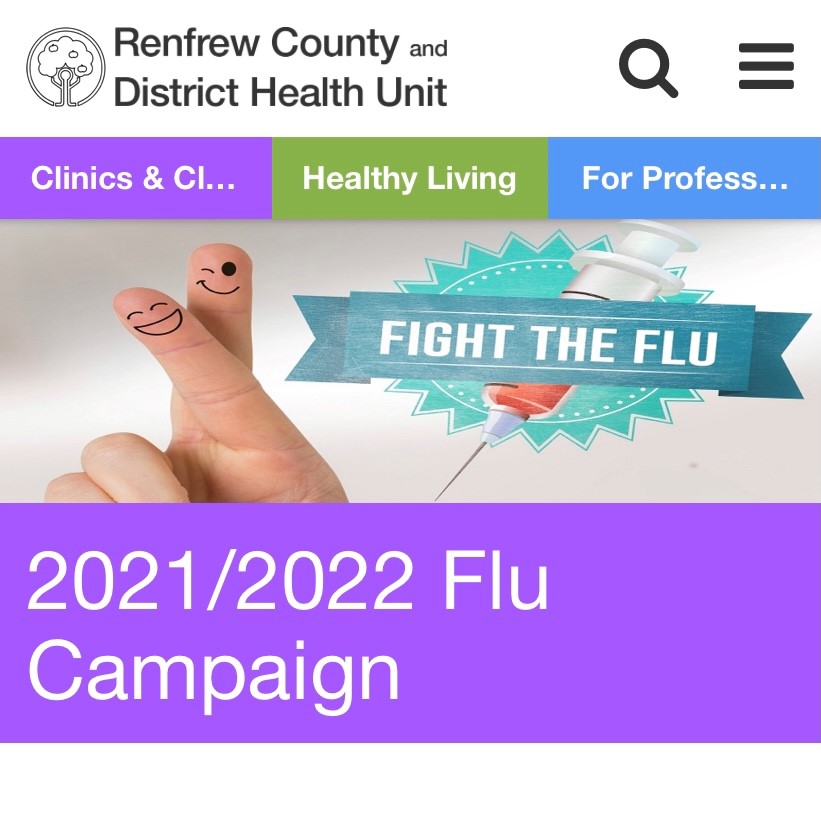 Posted on Tuesday, November 02, 2021 06:44 PM
Renfrew County and District Health Unit is currently partnering with our health care providers to offer flu clinics throughout our county.
If you have further questions regarding the flu shot, you can call RCDHU's immunization line at 613-732-3629 or 1-800-267-1097, ext. 509.
For the 2021/2022 flu campaign, the Ministry of Health is releasing flu vaccine in stages across the province and released flu vaccine to priority groups first; long-term care homes, hospitals and primary care.
Starting...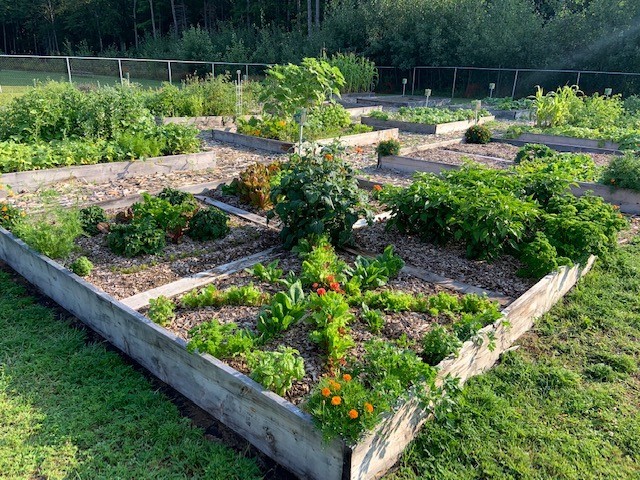 Posted on Saturday, October 23, 2021 09:03 PM
Laurentian Valley, ON - The Township of Laurentian Valley Community Garden's 1st season is coming to an end raising $395 for the St. Joseph's Foodbank. The Township would like to thank all the garden members who registered for plots in the 2021 gardening season. In 2020 the Province of Ontario has re-opened community gardens and declared them an "essential source of fresh food" for people, including those who are facing food insecurity, during the COVID-19 pandemic. Furthermore,...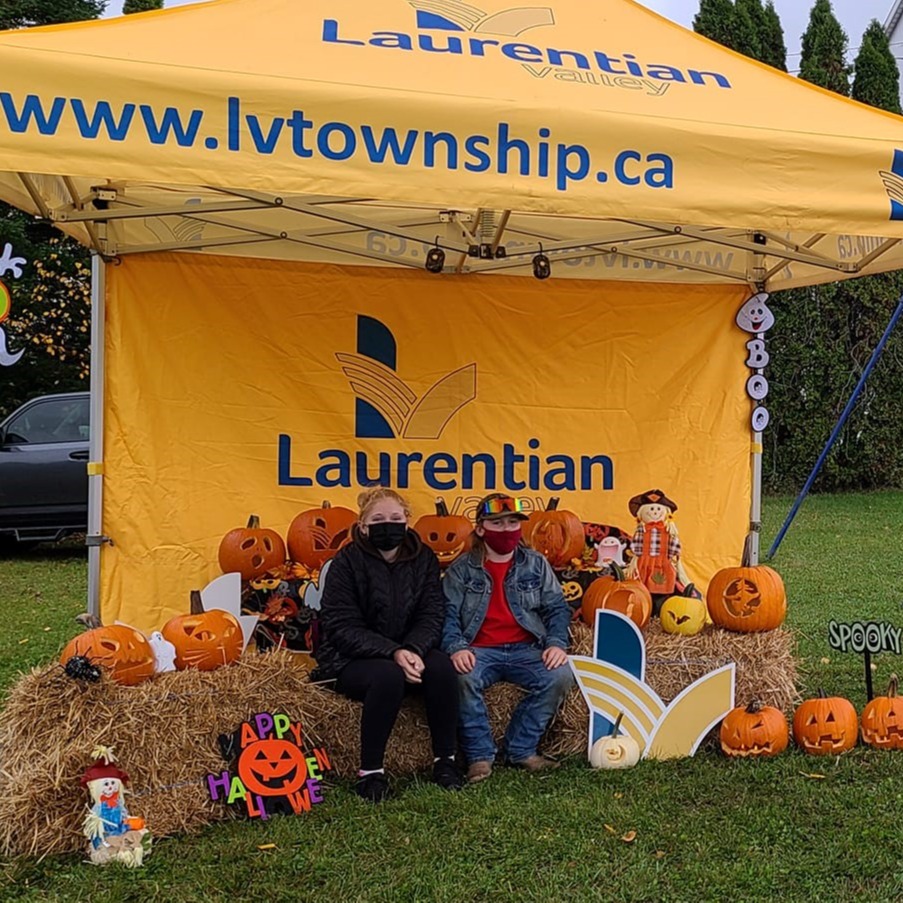 Posted on Saturday, October 23, 2021 08:46 PM
Laurentian Valley, ON - The Township of Laurentian Valley and the City of Pembroke teamed up once again for their 2nd Annual Spooky Movie Night at the Skylight Drive-In. The movie night took place on Saturday, October 16th, 2021 featuring two spooky movies: Hotel Transylvania followed-by Goosebumps. This year's event saw a huge increase in participants attending the free family event with over 120 carloads including over 300 children.
A big thank you to all of our sponsors that helped...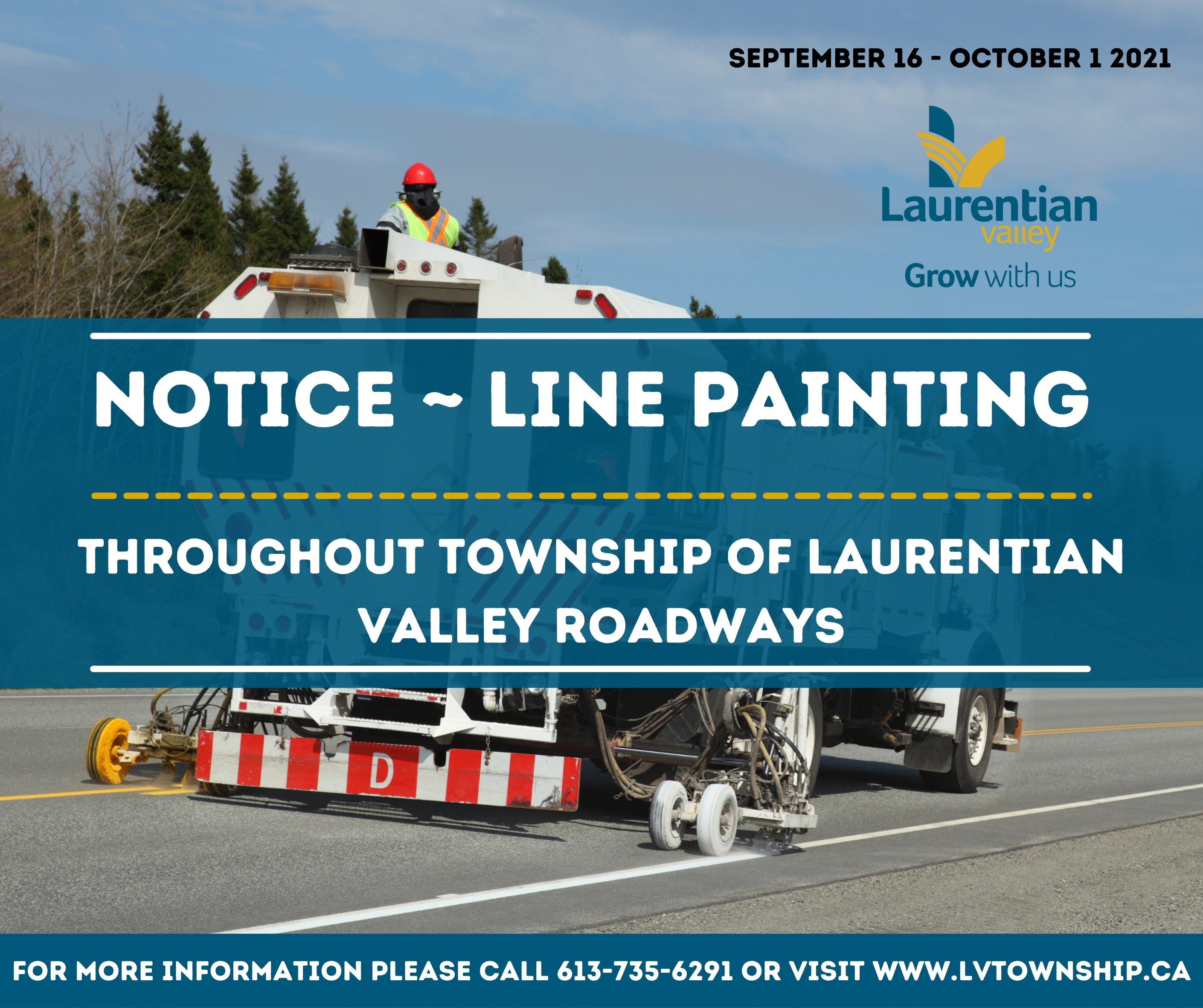 Posted on Thursday, September 16, 2021 08:41 PM
Notice of Line Painting Throughout the Township of Laurentian Valley Roads
The Township of Laurentian Valley assumes no responsibility for paint damage claims from motorists who cross wet paint lines.
Facts:

Line painting is done primarily during daylight hours only.
Most Township Roads are painted each year.
It takes about 2 minutes for traffic paint to dry.
Wet traffic paint on the road may splatter on your vehicle if you cross the centerline before the paint has dried.
If you encounter a line...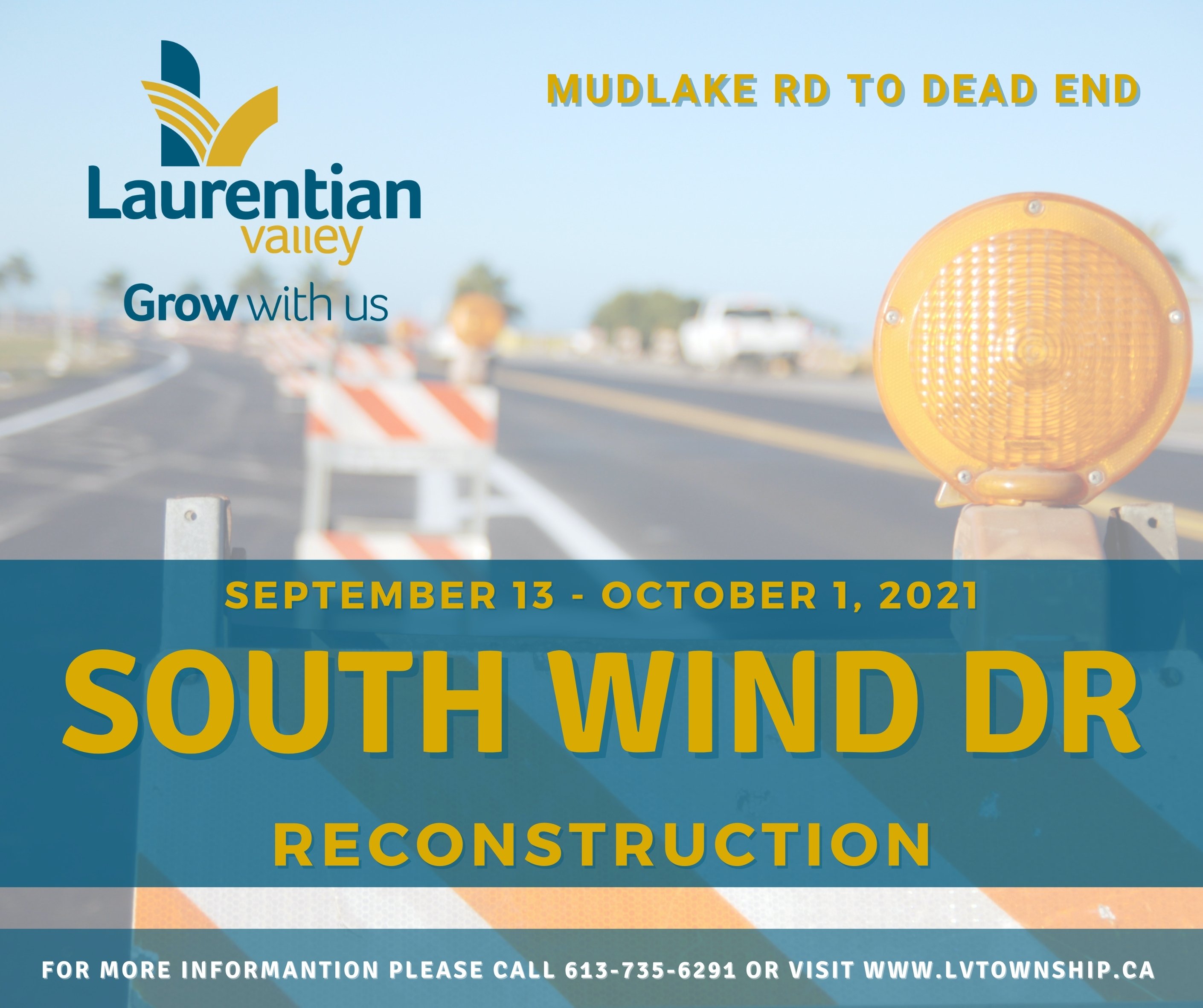 Posted on Monday, September 13, 2021 11:49 AM
Dear Resident,
The Township of Laurentian Valley advises that our Public Works division will soon be making road improvements in your neighbourhood. Approximately 0.36 km of roadway will be reconstructed. This will be a project includes South Wind Dr. from Mud lake Rd to the Dead End.
The project involves the reconstruction of the roadway and ditching improvements which includes the following works:
Stripping of asphalt road surface
Replacement of granular road base materials
Placement...