The 296km Ottawa Valley Recreational Trail is a multi-use corridor that stretches from near Smiths Falls to just shy of Mattawa, passing through Lanark County, Renfrew County (where it is also known as the Algonquin Trail) and Papineau-Cameron Township. The Algonquin Trail, the section so named in Renfrew County, includes 219 km of this recreational trail which spans through 10 municipalities and The City of Pembroke.
The Algonquin Trail in LV
The Algonquin Trail runs through LV and connects The City of Pembroke and the Town of Petawawa. The easiest access point in LV is via the TV Tower crossing and Greenwood Road crossing (refer to the below map for all the road intersections). Please note that vehicles are not permitted to park on TV Tower Road. Yantha Cycle, a local cycling and motorsports shop located adjacent to the trail allows public parking for trail access. Please visit Yantha Cycle's website for more information. Pets are permitted on the trail year-round. Hugli's Blueberry Ranch is also a great parking option and is a Bike Friendly Business.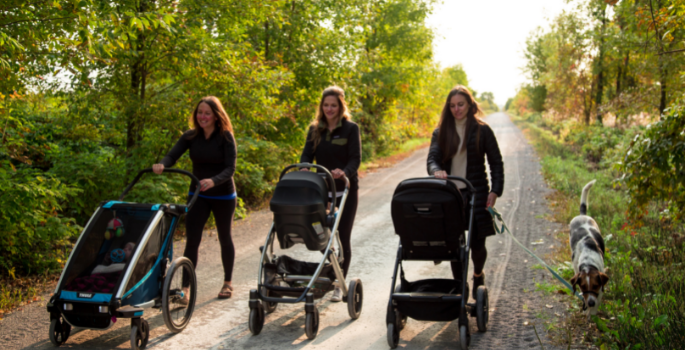 Summer, fall, spring
Walking
ATVing (May 1st to November 30th)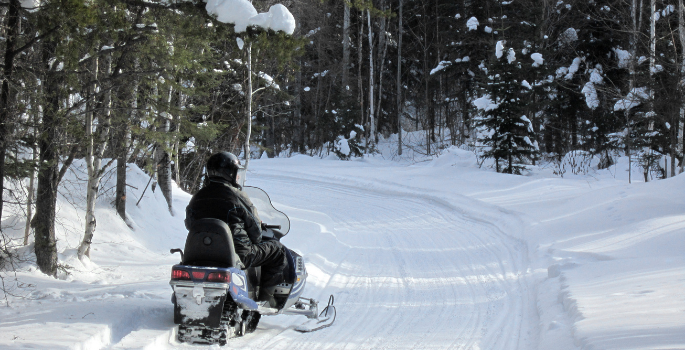 Winter
Snowmobiling (November 30th to April 30th)
Please note: The trail is subject to closures. For trail updates, please visit the Ottawa Valley Recreation Trail/Algonquin Trail website or Facebook Page.
Speed limit
The maximum speed limit permitted throughout the Algonquin Trail is 50km/hour on rural parts of the trail and 20km/hour on urban parts of the trail
Maps
The Ottawa Valley Recreation Trail Map is comprehensive interactive map showing the whole Ottawa Valley Recreational Trail, from Smiths Falls to Mattawa. The map shows where the trail is open and what is under construction. It also includes information such as what sections are stone dusted.
---
Enjoy the Algonquin Trail in LV
Where urban amenities meet outdoor rural fun.
LV is home to easy comfortable living.