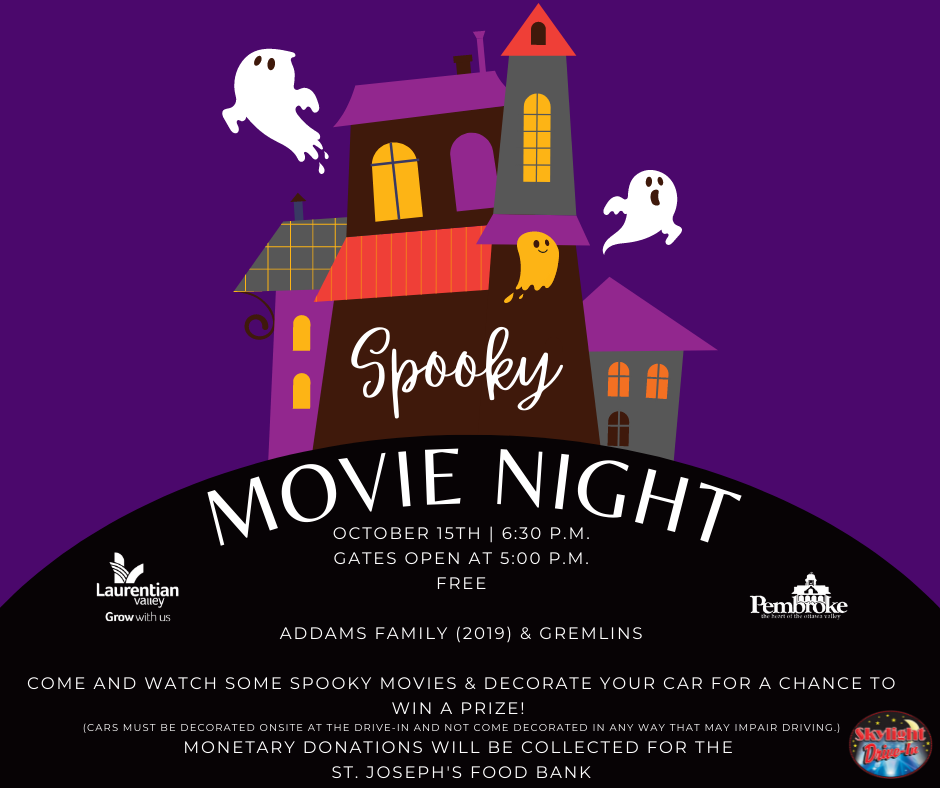 Posted on Monday, October 03, 2022 12:27 PM
The Township of Laurentian Valley and The City of Pembroke teaming up once again for a 3rd Annual Spooky Movie Night at the Skylight Drive-In located at 199 Forest Lea Road in Laurentian Valley. The movie night will take place on Saturday, October 15th, 2022 featuring two spooky movies: Adams Family (2019) and Gremlins. It is free to attend the event but you must reserve a ticket (1 per carload) to attend the event. All children will receive a candy bag! We are also offering prizes to best decorated...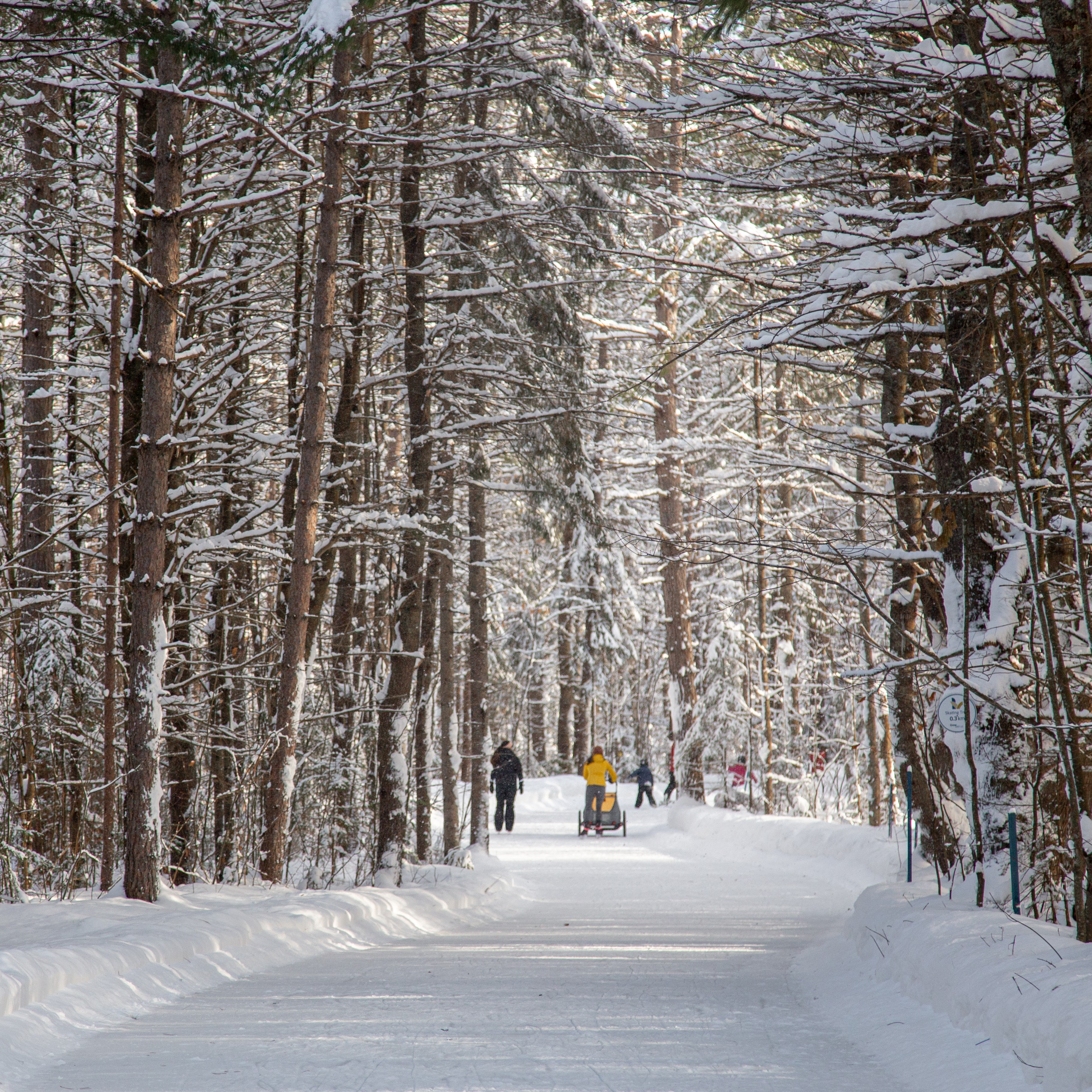 Posted on Tuesday, February 22, 2022 01:39 PM
Narcity Ottawa / Winter in Ontario / Things to do
by Megan Renaud | Ottawa Staff Writer
You can glide along a 1.5-kilometre ice trail in Ontario and feel transported to a magical winter wonderland.
The Laurentian Valley Skating Trail in the Ottawa Valley takes you through a wooded area full of trees that reach the sky and give you a wonderful winter experience when they're covered with a dusting of snow.
This forest skating trail is located an hour and a half away from Ottawa, near...
Posted on Tuesday, February 22, 2022 01:01 PM
Laurentian Valley, ON - The Township of Laurentian Valley hosted its 3rd annual LV Ice Fishing Derby on February 12, 2022 from 10 am to 2 pm on Lemke Lake. Despite the frigid temperature, 65 attendees of all ages came out and braved the cold to enjoy this fun event!
The lucky winners for the day included:
Longest Fish – Hudson Coulas
2nd Longest Fish - Noah Brandt
3rd Longest Fish – Barry Kidney
4th Longest Fish – Maddie Coulas
5th Longest Fish – Molly Coulas
A very special thank you goes out to Rick Klatt...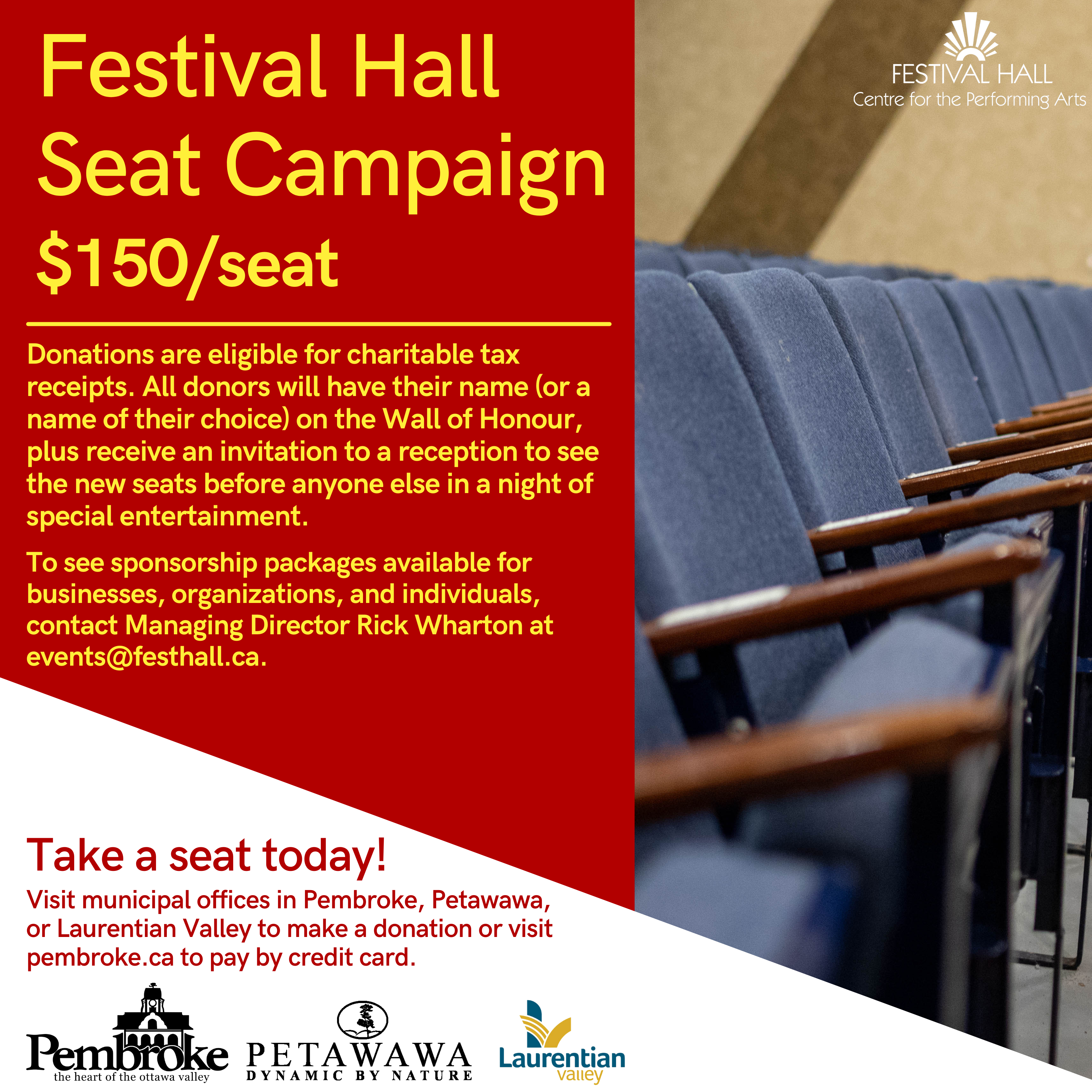 Posted on Thursday, December 02, 2021 01:32 PM
Festival Hall Seat Campaign Launches from Momentum of Federal Grant Funding
The City of Pembroke, Town of Petawawa, and Township of Laurentian Valley are excited to announce the launch of the Festival Hall Seat Campaign.
Together with strategic partner Eventure Entertainment, the three partnering municipalities will be renovating the interior of Festival Hall Centre for the Performing Arts. This project will be centred around the replacement of the theatre's seats, which have been in place for the...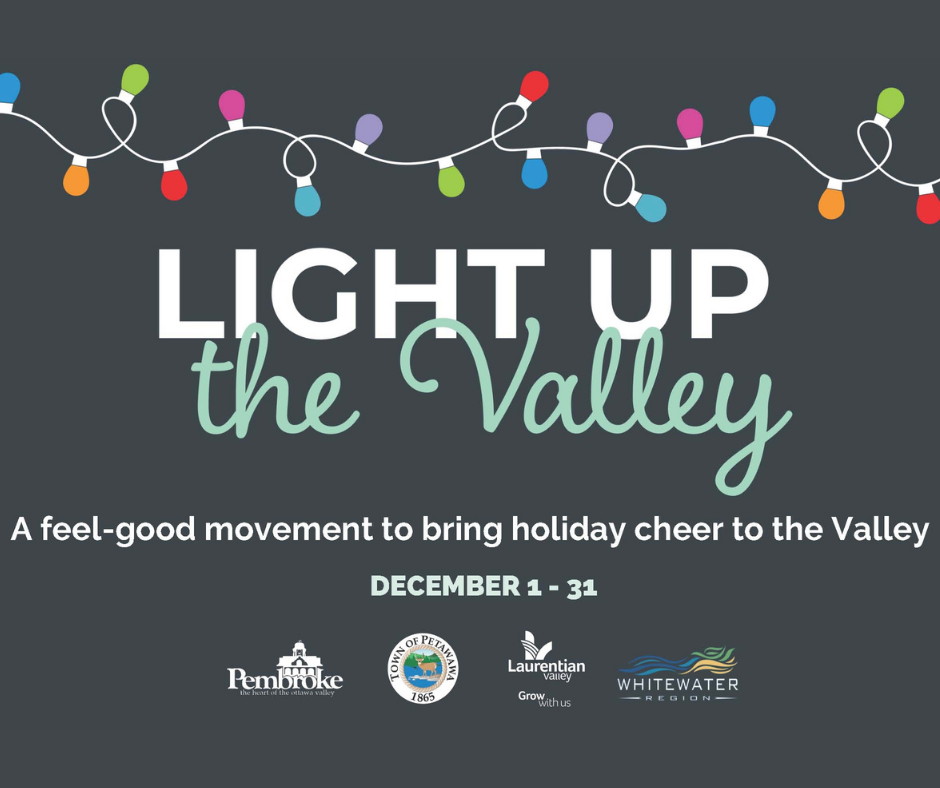 Posted on Thursday, November 25, 2021 01:59 PM
Township of Laurentian Valley: Once again, the Township of Laurentian Valley, The City of Pembroke, Town of Petawawa, and the Township of Whitewater Region are all coming together on a movement to 'Light Up The Valley.' This holiday season, residents and businesses are encouraged to decorate their homes, yards, and storefronts in seasonal charm to allow people to visit and take in the sights by foot or car. The event is intended as a feel-good movement to instil hope and happiness this holiday season.
Now...