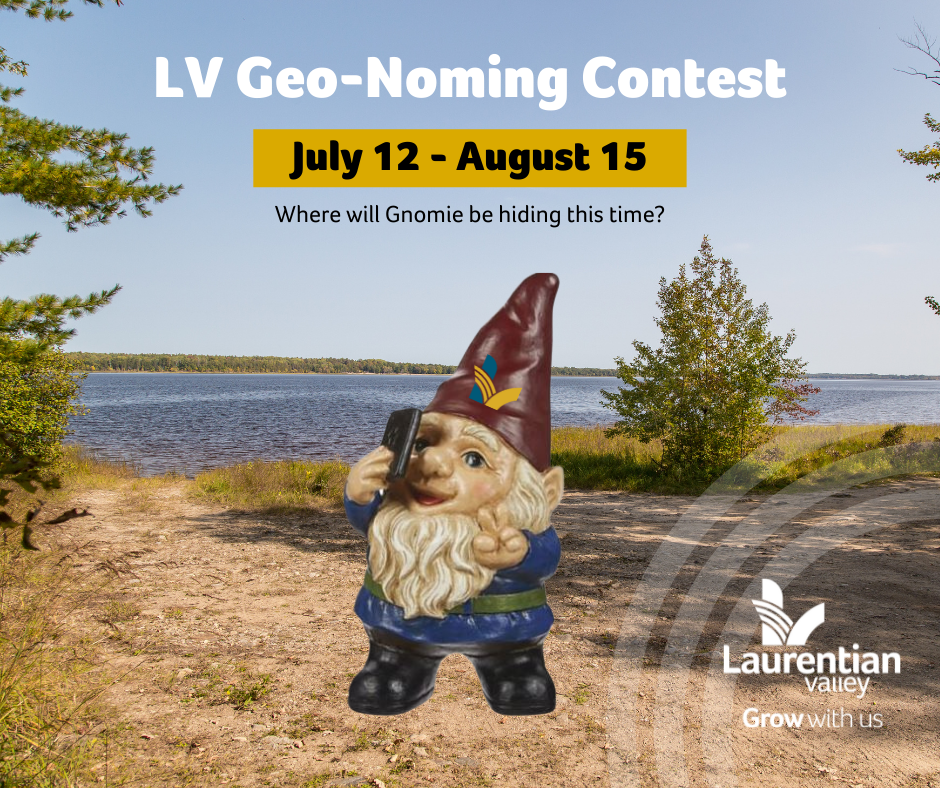 Posted on Wednesday, July 07, 2021 01:30 PM
It is getting close to that time of year! The annual LV Geo-Gnoming Contest is scheduled to begin on Monday, July 12, 2021 at 9:00 am. Last summer we received a couple hundred selfies and look forward to another successful event!
The contest involves exploring 5 different Laurentian Valley businesses to find Gnomie, our LV gnome. When participants find Gnomie, they're to take a selfie and send it to us via our Facebook Page by private message or via email at contest@lvtownship.ca. Each Monday...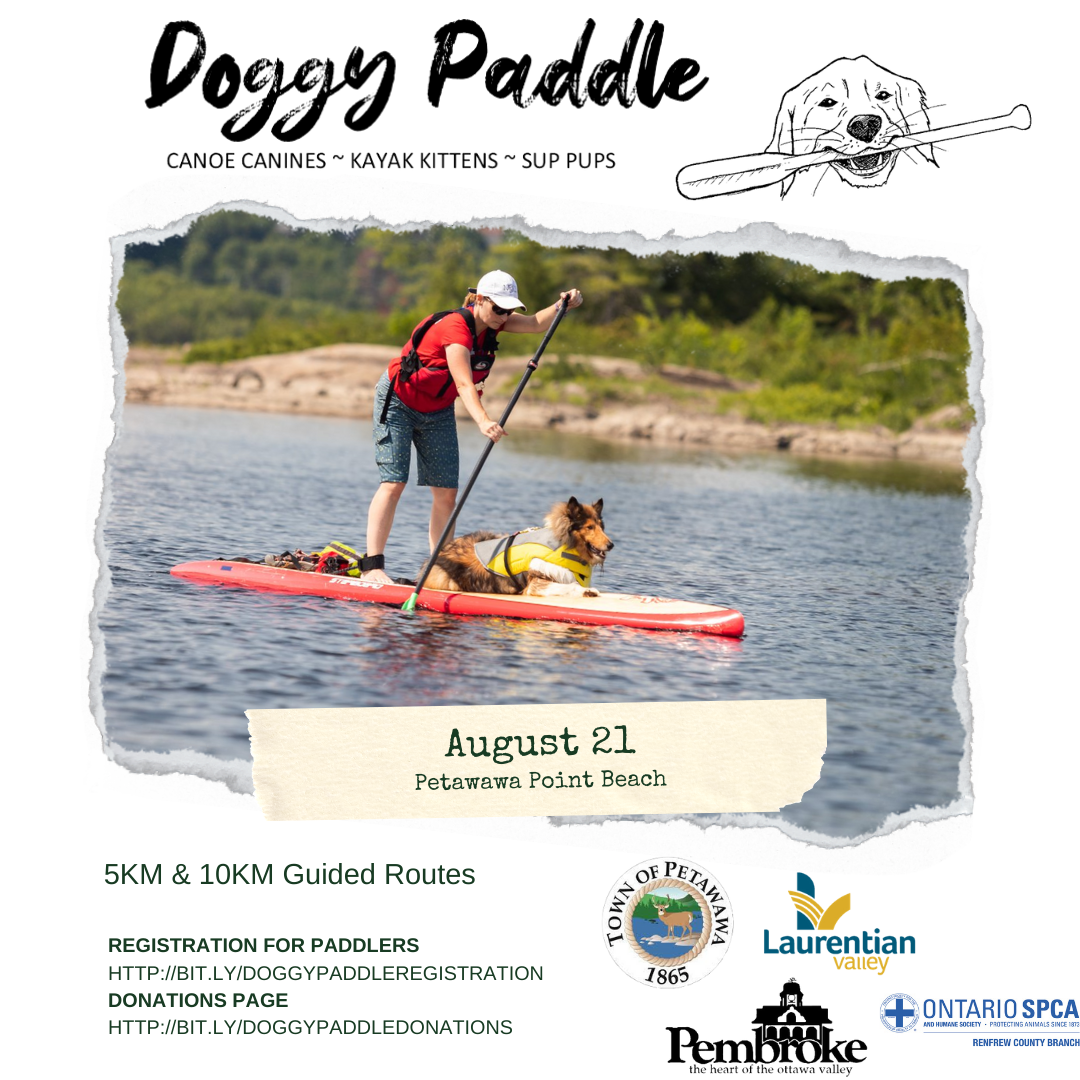 Posted on Friday, June 11, 2021 09:00 AM
Organized by the Upper Ottawa River Race
For immediate release
A new "hyper-local" paddling event, the Doggy Paddle, is taking place in Petawawa at Petawawa Point Beach on August 21st, 2021. This event encourages local paddlers and their furry friends to get out on the water for a great cause. The Doggy Paddle is a fundraiser in support of the Ontario SPCA Renfrew County Animal Centre.
Participants of this paddle event can canoe with their canine, kayak with their kitten or SUP with...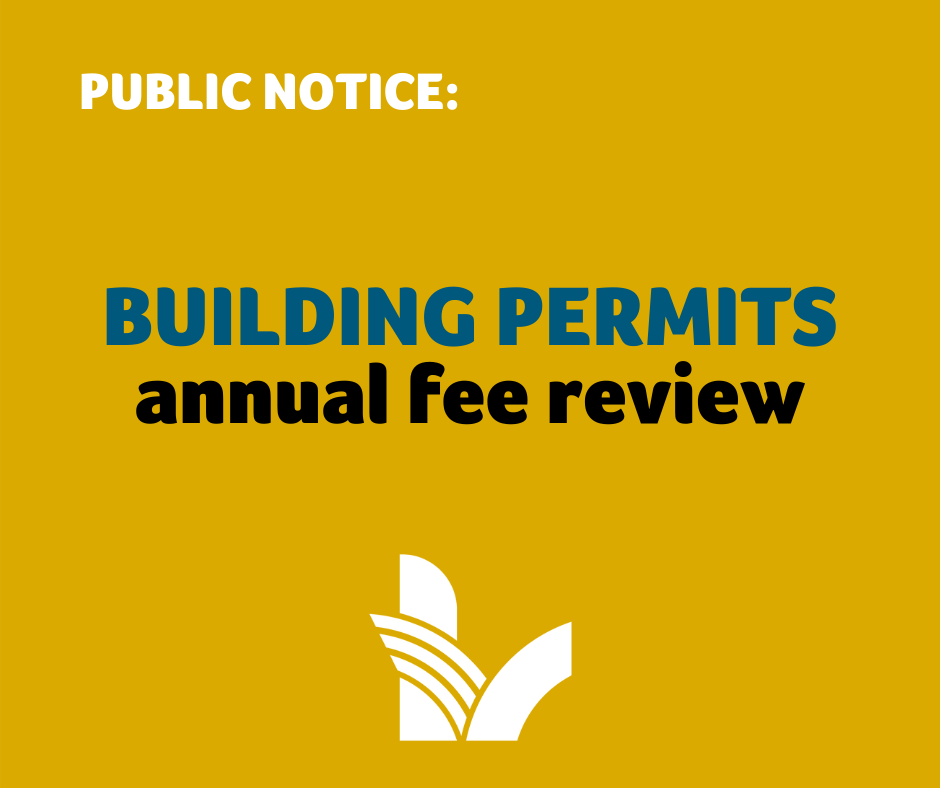 Posted on Thursday, May 20, 2021 09:27 AM
Public Notice - Building Permit Fees Changes Schedule A to By-law 2021-06-XXX
Effective July 1, 2021
Notice is hereby given that the Building Permit Fees are scheduled to be reviewed on June 1st, 2021 and the By-law will be brought forward on June 15th, 2021.
Please contact Kurtis McGonegal by email or call 613-735-6291 prior to June 1st, 2021.
2020 vs proposed 2021 fee table Permit Types2020 FeeProposed...
Posted on Friday, May 07, 2021 11:53 AM
2021-05-05 - Media Release
Mayors, Reeves, Wardens Call on Federal and Provincial Governments to support the EORN Gig Project to bring Fibre to the Home
On Tuesday, 59 heads of Council from across eastern Ontario gathered for a virtual meeting and voiced overwhelming support for the Eastern Ontario Regional Network (EORN) Gig Project, which aims to connect homes and businesses across the region with ultra-fast internet speeds.
These municipal leaders are joining the Chairs of EORN, the Eastern...
Posted on Tuesday, March 02, 2021 12:00 AM
Laurentian Valley, ON - The Township of Laurentian Valley hosted its 2nd annual LV Ice Fishing Derby on February 27, 2021 from 10 am to 2 pm on Lemke Lake. The weather proved to be challenging but 70 attendees of all ages came out to enjoy this free fun event regardless! A total of 29 fish were caught and released – well above the amount caught last year. Way to go anglers!

The lucky winners of the day included:

Longest Fish – Tom Chaput (Perch, 17.1cm)
2nd Longest Fish – Nicholas Renauld (Perch, 15.9...