Are you prepared for floods, wildfire or earthquakes in your community?
Participants needed for Research on Floods, Fires and Earthquakes
The Red Cross and Partners for Action at the University of Waterloo are conducting focus groups to learn more about awareness and preparedness for floods, wildfire and earthquakes to better understand how you and our community prepare for these risks.
We have engaged with the Red Cross and Partners for Action at the University of Waterloo, as a pilot community supporting their study on how people learn about and prepare for floods, wildfires and earthquakes in their communities in order to improve communications materials about these emergencies. This research matters because the feedback collected through the focus group will help the Canadian Red Cross and Partners for Action at the University of Waterloo develop inclusive communications materials that help at-risk Canadians reduce their exposure to these emergencies in their communities and take action to prepare. The focus group meetings will test approaches, tools and actions that foster inclusive disaster risk reduction and preparedness amongst at-risk Canadians.
Laurentian Valley residents are now needed to apply to participate in the focus groups as part of this study. For more information on who can participate and details on the process, please review the document below.
If you have any questions regarding this study or would like additional information, please do not hesitate to contact Jay DeBernardi at 1-613-295-9326 or jaydebernardi@redcross.ca or David Fraser at david.fraser@redcross.ca You can also learn more about the study at www.uwaterloo.ca/inclusive-resilience.

If you have questions for the Township on this Study, you may also contact Lauree Armstrong, Community Emergency Management Coordinator (CEMC) for the Township of Laurentian Valley at 613-735-6291.
Registration deadline: December 10th, 2021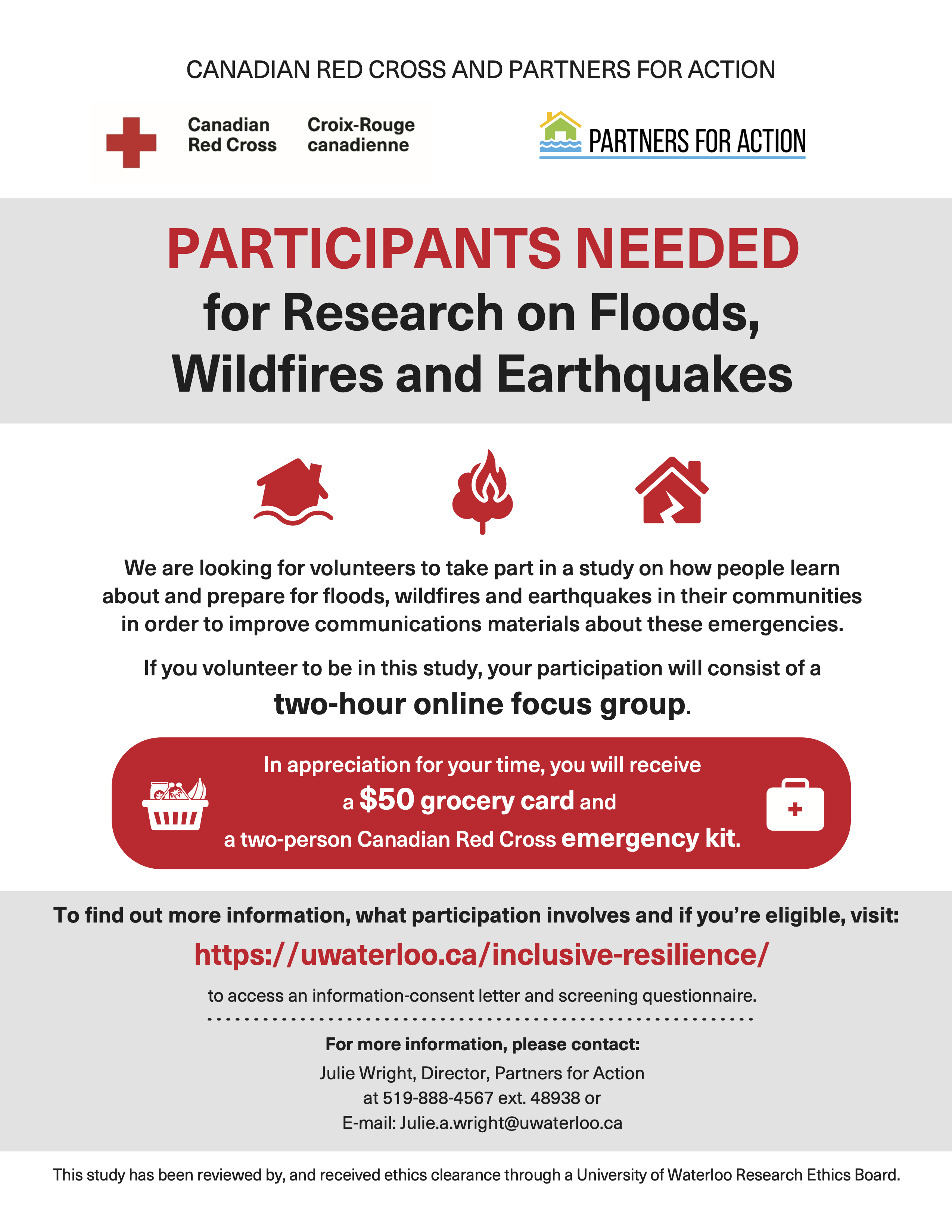 Where urban amenities meet outdoor rural fun.
LV is home to easy comfortable living.