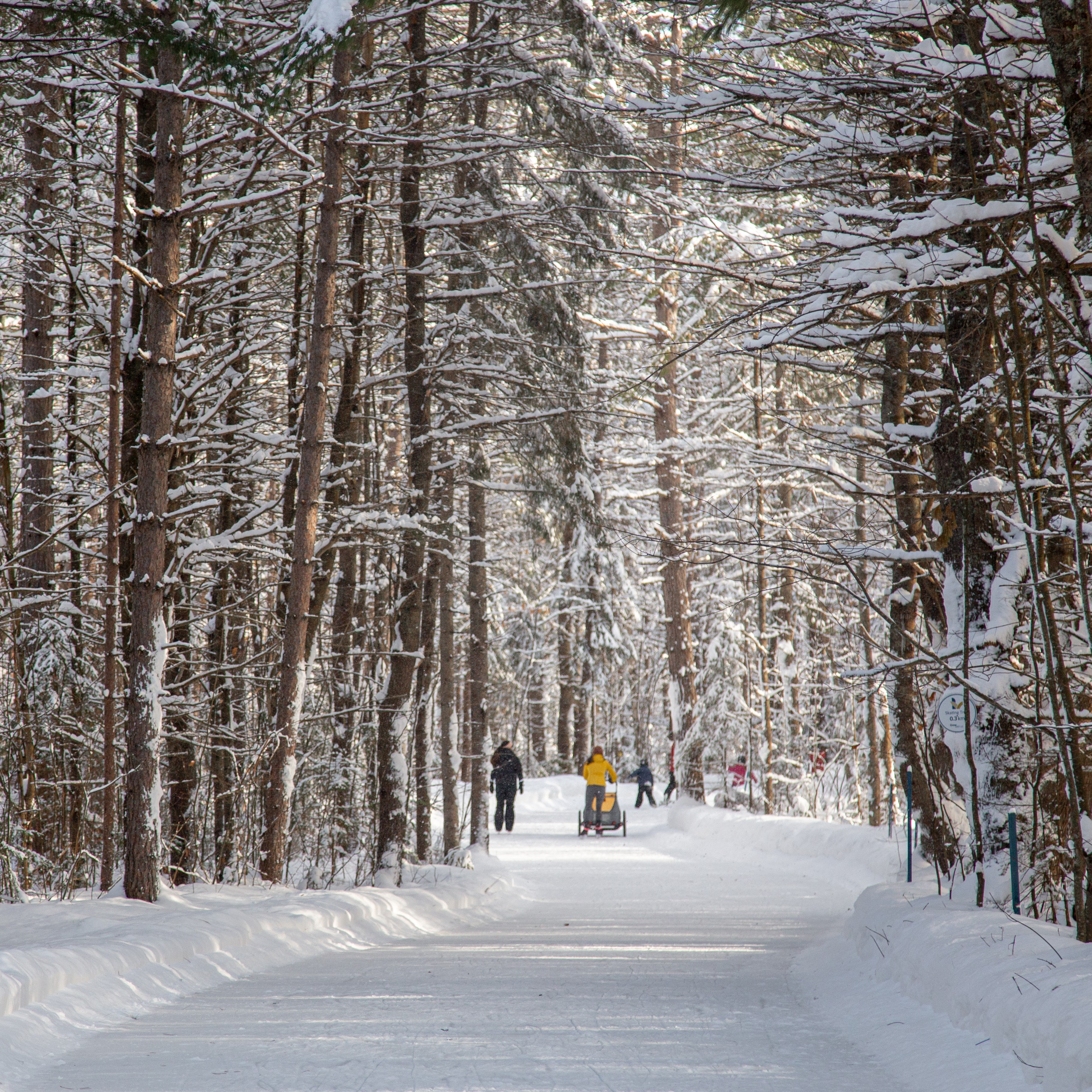 Narcity Ottawa / Winter in Ontario / Things to do
by Megan Renaud | Ottawa Staff Writer
You can glide along a 1.5-kilometre ice trail in Ontario and feel transported to a magical winter wonderland.
The Laurentian Valley Skating Trail in the Ottawa Valley takes you through a wooded area full of trees that reach the sky and give you a wonderful winter experience when they're covered with a dusting of snow.
This forest skating trail is located an hour and a half away from Ottawa, near the town of Pembroke, Ontario. While it is free to visit and use, it is maintained by volunteers, and donations are always appreciated.
You are able to skate the trail daily from 10 a.m. to 4 p.m., weather depending. They also host special night skating events on Thursday and Saturday evenings from 6 to 9 p.m. starting on Saturday, January 22.