The Skating Trail is a natural ice surface through a wooded, forested area that is 1.5 km in length. There is no fee to skate on the trail during operating hours however donations are welcome as the trail was created and is maintained by a devoted group of volunteers. Donations we receive help ensure we can continue to grow and properly maintain this magical trail.
Hours of operation:
The trail typically opens in January and closes in March, weather depending.
Saturdays:
10:00 am - 3:00 pm - OPEN for day skate
3:00 pm - 6:00 pm - CLOSED for maintenance and setup
6:00 pm - 9:00 pm - OPEN for night skate!
Thursdays:
10:00 am - 4:00 pm - OPEN for day skate
4:00 pm - 6:00 pm - CLOSED for maintenance and setup
6:00 pm - 9:00 pm - OPEN for night skate
Every other day of the week:
10:00 am - 4:00 pm
The hours listed above allows time for the volunteers to maintain the ice, keeping it in great condition.
Being a natural ice surface that can be affected by the fluctuation of weather, operating hours can vary. Typically, the trail opens in January and closes in March. Please refer to our Facebook Page for updates regarding hours of operation and special events. You can also subscribe to this page to receive direct updates.
Night skates:
Night skates are back for the 2022 season every Thursday and Saturday nights, from 6:00 pm to 9:00 pm, starting Saturday, January 22nd.
String lights illuminate the Skating Trail during night skating events and have become very popular drawing over 1,000 skaters per event!
The trails are subject to closures at any time depending on weather conditions.
FAQ
Are strollers permitted on the ice?
Yes strollers are permitted on the ice.
Are pets allowed?
Pets are not permitted on the trails during the winter months. Leashed pets are permitted in the summer months and pet owners are required to pick up after their pets.
Are skating aids available?
Skating aids are not available during the 2022 season.
Are benches and tables on site to put on skates?
Yes, there are both benches and picnic tables available for use.
Can we use the trails during the off season?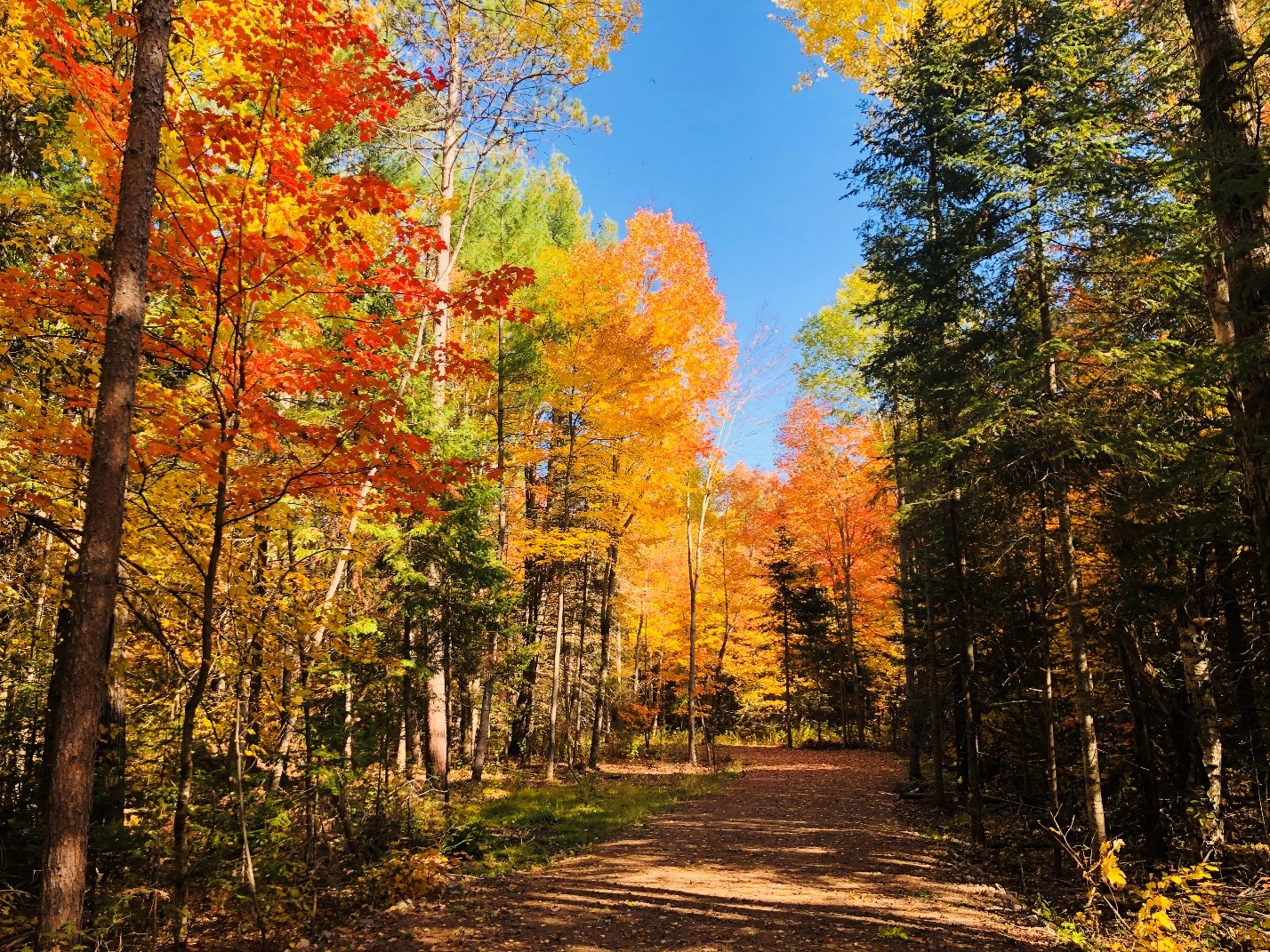 Yes - the trails are available for both walking and biking. The fall colours are absolutely amazing and should not be missed.
Snowshoeing:
A 2 km snowshoe trail follows alongside the Skating Trail. The terrain is mainly flat, making it a great activity for people of all ages and abilities. Snowshoes are available for use to LV residents through our Community Lending Hub program.
History
2017
Council approved the creation of a Skating Trail through a scenic wooded area adjacent to the Alice & Fraser Recreation Centre.
2018
A Snowshoe Trail was established alongside the Skating Trail and is approximately 2km in length
Please note: The Skating and Snowshoe Trails are volunteer-led and maintained trails. There is a donation box located on site and any and all contributions help to enhance the trail and maintain it annually.
Thank you for your support!
Getting here:
2 Henan Road,
Pembroke ON K8A 6W5
Where urban amenities meet outdoor rural fun.
LV is home to easy comfortable living.